Kelly Heelton Is...
---
Geboren wurde Ich in Sao Paulo an einem sonnigen Septembertag. Schon mit 6 Jahren war Ich als Solist in einem Gospel Chor und habe dort die Faszination der Bühne entdeckt. Samba, Salsa, Hip-Hop, Ballet, Jazzrhythmen, sowie Afrobeats: tanzen lag mir schon immer im Blut . Es war für mich klar: Menschen zu begeistern durch meine Kunst ist meine Leidenschaft. Sowohl als Schauspieler, Sänger, Tänzer, Entertainer habe ich die Bühne zu meiner Welt gemacht. Als Drag Queen kann ich all das zusammen darstellen:
Performer, Queen & Diva!
"Not just a Drag.. I'm an Artist! Through my Love and Passion for Art I have found different ways to express myself: as Dancer, Singer, Actor, Make-up Artist, Model Coach, Choreographer, Entertainer, Moderator… On the long of the 9 years, I have made lots of great experiences on the Theater, TV, Commercial and Events."Miss Kelly Heelton
---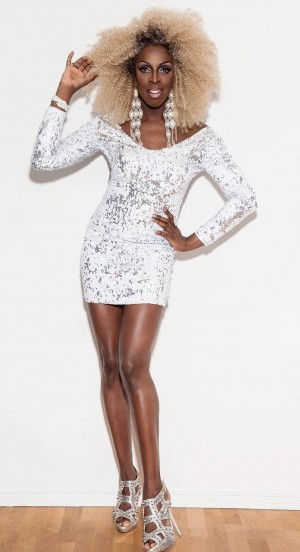 Drag Queen bzw. Travestie Show, Moderation, Model, Tänzer, wahlweise mit live Gesang und passenden Kostümen. Außerdem biete ich Euch Hostessenservice für Messen, Geburtstage, Catwalk, It-Girl, Junggesellenabschiede, Weihnachtsfeiern, Firmenfeiern, Karneval, Partys und vieles mehr…
Für jedes Event und jede Veranstaltung einen zauberhaft, sensationellen Auftritt.
SOCIAL MEDIA
---
This error message is only visible to WordPress admins
Error: No users set.
Sexy Party CGN Birthday Bash 2011
with Kelly Heelton

APPEARANCES
---
Penny Werbung 2021 (mit Olivia Jones)
Deutsche Bahn Werbung 2020 – Pride Ride
The Diva in Me – RTL Plus (Moderatorin)
Die Fledermäuse (Oper) – Opera Köln
Frau Luna(Operette) – Tipi am Kanzleramt- Berlin
La cage aux Folles – Capitol Mannheim
La cage aux Folles – Stadttheater Mainz
La cage aux Folles – Bar Jeder Vernunft – Berlin
La cage aux Folles – Stadttheather Bonn
La cage aux Folles – Volkstheater Frankfurt am Main
DSDS 2012 Staffel – RTL -"Nossa, nossa"- Köln
Das Perfekter Dinner 2012 (Manuela Mock) VOX- Frankfurt
Bregenzer Stadtfest 2012 – Bregenz
Mr. Gay World 2016 – Malta (Moderatorin)
Mr. Gay Europe 2014 – Bregenz
Gay Model of the year Contest 2012/ 2013- Österreich und Schweiz
Soulfood Party – Solid Club- Nelson Müller event – Essen
Sarrasani Zirkus – Gala Nacht – RTL – Dresden
Pink Party – Bregenz
Lyoness Club – Graz
Killer cow – CK Studio (Frankfurt) resident drag queen
CSD Veranstaltung 2007- 2012 – Frankfurt – Köln
Kumi Club – (Mainz) resident Drag Queen
Summer Love Festival 2010 – Guanzhou – China
Sexy – ( Köln)
Fashionista – Apartment Club( Frankfurt)
La Troya Party – Lausane
In Bed with space – Malaysia(Kuala Lumpur)
Kingshouse – Zürich (Winterthur – Bolero Club)
Joystick party – Köln,Frankfurt,Rom,Madrid
Künstmesse: Parentese i Quadra – Mailand
Nox Party -Frankfurt
Propaganda Disko – Moskau
Igor´s birthday -Moskau
Candyshop Party – Köln
Alpheues Disco- Rom- Italien
Startreff folies – Köln
Kings und Queens party -Köln
Exxxtase Party – Köln
Ladies First Travestie Show – Wuppertal
Rosa sitzung -Köln
Gay Happening – Stuttgart
Nachtflug b´day – Köln
Funkbusch Xmas party -Leipzig
Funkbusch Kelly´s night – Berlin
Funkbusch Hallo Queen – Dresden
Alegria party – Frankfurt
Club Invention – Frankfurt
Six rap video – Frankfurt-Wiesbaden
We are sexy party – Nürnberg
---
CONTACT ME
---
To contact me, just say "hallelujah" and send an email or message to one of my social media accounts.